As of 1 July 2021, the EU is implementing a new online portal, the Import One Stop Shop (IOSS), through which e-commerce retailers can declare and pay VAT for distance sales of imported goods valued at €150 or less.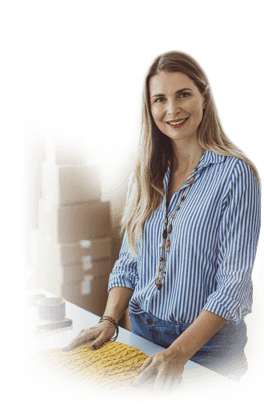 Can Asendia recommend an IOSS intermediary?
We're happy to provide recommendations for IOSS Intermediaries that suit your business needs. Simply fill out our quick questionnaire and an Asendia representative will be in touch to discuss how we can support you with IOSS.
Understanding IOSS and Intermediaries
For some retailers, the simplest way to manage VAT through the new IOSS portal may be to use an intermediary. This is a taxable person, law firm or authorised economic operator established in an EU member state who will represent your business and share responsibility for VAT administration for trading within the EU.
What does an IOSS intermediary do?
The Intermediary shares your responsibility for submissions of returns and VAT payments. They can:
| | |
| --- | --- |
| | Register with the tax office for you |
| | Request the delivery of a unique VAT IOSS identification number for you. |
| | Handle IOSS reporting and keep records |
| | Support you with VAT declaration and payment |