Trust
You can rely on us to do all we can to limit our impact on the environment.
Friendliness
We work with all our suppliers and partners to share what we know about sustainable practices.
Ease of use
Our approach is to make it easy by providing sustainable services that everyone benefits from.
Experience the difference
We are committed to Measure, Reduce, Offset and Advise - we apply this to everything we do. From energy efficient transport to investment in carbon offsetting projects, we're proud that all our deliveries from Europe are now carbon neutral. We're working hard all over the world to do even better.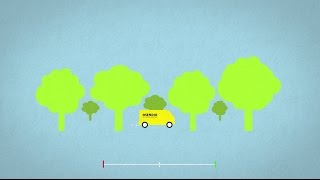 Suppliers
We like to choose suppliers who share our sustainability values and can show that they are making a difference in the way they work.
Customers
We strive to develop every service with sustainable best practice built in. That helps our customers to grow their businesses in the most environmentally friendly way.
Our sustainability key commitments
Truly sustainable business practices work for us as a differentiator in the market and to support our long term, market-leading success.
Measure
We work out our carbon emissions from transport and energy use.
Reduce
We're always finding ways to make our business more energy efficient. That means using transport resources better, conserving energy and buying responsibly.
Offset
We offset our measured carbon emissions by voluntarily investing in sustainability projects, without passing on costs to our customers
Advise
We have developed direct mail management services that cut out unnecessary and unwanted postal deliveries, saving on both materials and energy.
Highlights of Asendia's Sustainability Report
Find out more information about our sustainable actions
Download