In partnership with Asendia, RetailX has published the France 2021 E-commerce Report.

As partners of RetailX, Asendia are delighted to be able to offer the full France report, valued at €499, as a free download to all e-tailers. Non-retailers can purchase the report directly from RetailX.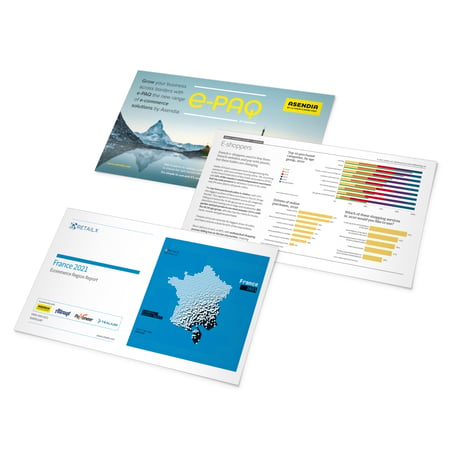 France is the world's 7th largest economy and its GDP combines with high levels of digitalisation to provide fertile conditions in which e-commerce can flourish.
To make the most of this opportunity, read the latest report from RetailX. It's full of stats, facts and valuable insights that will help you hone your operation and boost those sales in la République.
The report also features an in-depth interview with Asendia's France Key Market Development Manager, Natacha Ranger, who shares her expert insights on the inner workings of French e-commerce: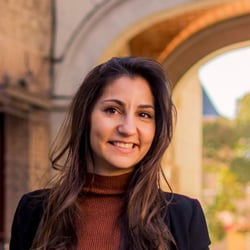 "The French e-commerce market has numerous online marketplaces but also many other categories of e-retailers. There is strong purchasing power, a developed logistics sector and online purchasing is likely to remain high post-Covid - all of which means there is considerable growth potential for online businesses."
Natacha Ranger, France Key Market Development Manager, Asendia
In the years preceding 2020, optimism was high, and then COVID-19 came. The government's response was decisive, with the financial support offered to businesses and citizens and a €100bn rescue package announced. Meanwhile, though somewhat obscured by COVID, Brexit added a further level of complexity. The UK's departure from the EU sent ripples across the Channel, with experts predicting it could cost the French economy €1.9bn in lost exports.
Despite this, thanks mainly to its strong e-commerce sector, the recovery in France has been better than elsewhere in Europe.
Forecasts suggest that economic growth will return to 5.5% in 2021. This economic resilience should be reassuring to e-tailers considering France as a potential growth market for their businesses.
For a complete market overview, vital stats and insights, profiles of typical French consumers and much more make sure you read the full report.
See the France 2021 E-commerce Report's full contents and get your free copy now!

An essential reading for any e-tailer who wants to gain a comprehensive understanding of this sophisticated market which still has scope for growth.